Seth C. Rumley, DDS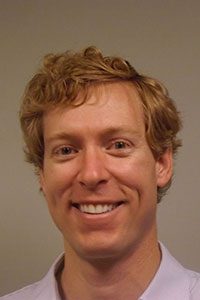 Dr. Seth Rumley, a native of Washington, NC, graduated from the University of North Carolina (UNC) at Chapel Hill in 2001 with a Bachelor of Science degree in biology. Following his bachelor's degree, Dr. Rumley remained at UNC at Chapel Hill and obtained his dental degree in 2007. During the course of his dental education in Chapel Hill, Dr. Rumley also undertook a dental rotation at the Royal Dental Hospital in Melbourne, Australia. He continues to take annual dental coursework to stay current with the profession.
Dr. Rumley is a member of the following professional organizations: the Raleigh-Wake County Dental Society, North Carolina Dental Society, American Dental Association, Academy of General Dentistry, and he is a fellow in the International Congress of Oral Implantologists. Furthermore, he is a former board member of the Raleigh-Wake County Dental Society, where he served as editor. Dr. Rumley also performed dental research at the UNC Dental Research Center. The research project he assisted with during that time is now published in the Cleft-Palate Craniofacial Journal.
As a dentist, Dr. Rumley loves the opportunity he gets to help people every day. His patients and team members make working at Midtown Dental worthwhile.
Dr. Rumley and his wife, Parker, keep busy with their two young sons, Bryce and Walker, their twin girls, Stewart and Hanes, and their youthful black lab, Nelson. When he is not in the office, Dr. Rumley enjoys raising his children and watching UNC sports.
---
Rajan Prajapati, DDS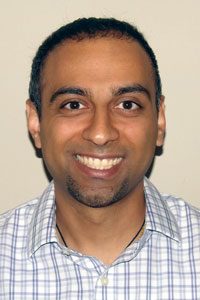 Dr. "Raj" has been with our practice since 2014, and he considers it an honor to be part of an amazing dental team that shares a belief in providing state-of-the-art, relationship-based, comprehensive care. As a dentist, Dr. Raj believes in treating patients as individuals and in taking time with patients to help them understand their dental health. He loves working as a team with patients and fellow Midtown Dental professionals, and to be a part of each patient's oral health care. Dr. Raj is also happy to bring 7 years of patient-focused treatment to our office to help give our patients the best care possible.
In 2002, Dr. Raj graduated with a bachelor's degree in biology and a minor in chemistry from the University of North Carolina at Chapel Hill. Being a diehard Carolina fan, he decided to stick around UNC to earn his DDS with honors in 2008. During dental school, Dr. Raj rotated between working at the University of Pittsburg Medical Center and University of Louisville hospitals.
In addition to his experience, Dr. Raj completed 4 years of dental/neurosensory research at the Dental Research Center with abstracts and publications. He also stays current in the dentistry world with annual dental coursework. Dr. Raj is also a member of the American Dental Association, Academy of General Dentistry, and North Carolina Dental Society.
Dr. Raj was born and raised in High Point, North Carolina, and currently resides in Durham with his wife, Rupali, and daughters, Aliya and Nisa. In his free time, he enjoys anything that has to do with UNC sports, golf, and music.
---
Yousef Razavi, DDS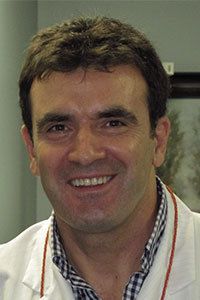 Dr. Yousef Razavi has been with our practice since winter 2017 and works Monday and Tuesday. He attended UNC Chapel Hill Dental School and graduated in 2008. He has been practicing general dentistry in the Triangle area ever since.
Dr. Razavi loves being part of a unique practice that treats each patient in the community like family. He makes it a priority to be available to take care of emergency cases and provide optimal dental care. He is a positive person and takes the time to listen to each patient's concerns. He is also multilingual and works hard to make patients feel comfortable in the dental chair.
Outside of the office, Dr. Razavi enjoys playing volleyball, traveling around the world, gardening, hiking, and camping.
---